August 25, 2018
If you are interested in sponsoring this event, please visit our fundraising page below.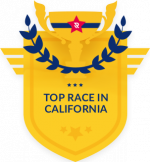 Our Partners:
Super Hero Sponsor:
Plumas Bank:
High Sierra Fire:
Hershberger Livestock:
CCSO:
Holiday Market:
Knights of Columbus:
Council 4780
Lassen Co. Probation
Seneca Healthcare
Honey Lake Valley Assembly Church
Lassen County Sheriff's Posse
US Forest Service
Thanks to Plumas Pines Resort, host of the 2nd Annual Courage Triathlon.


The Bizz Running CO.:
This institution is an equal opportunity provider.This institution is operated under special use permit with the U.S. Forest Service Lassen National Forest.